Connor Maguire is trying to take a shower. Well, he's trying to give himself some manual pleasure in the shower, and he's getting on with that quite nicely when there's a knock at the door. He gives up on his wank, horny though he is, and goes to answer the door only to find there's no one there. Still in his towel only, he heads right down to the lobby to see who's messing him around. There's no one there. Fed up now he heads back to his apartment where he discovers that he's now locked himself out. I mean, could this day get any worse for the poor, chiselled, hunky, stud-muffin of a man who is one of our favourite Men.com stars?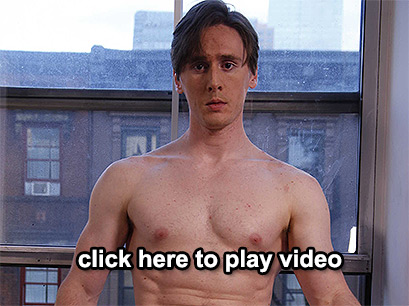 Well actually… Connor is playing the straight guy in this new movie from Str8 To Gay and he is a very straight acting and looking guy, so that works fine. He calls on the help of his neighbour, someone we've never seen before, and it turns out the neighbour has the hots for him. That's' what Str8 To Gay does, it gives us straight guy fantasies where the gay man seduces the straight. In this case the gay neighbour is played by a newcomer, Dirk Wakefield. Dirk is six foot tall, lean, muscular and carries around an eight inch cut cock. This is his first ever appearance for the company s we're interested to see how he does.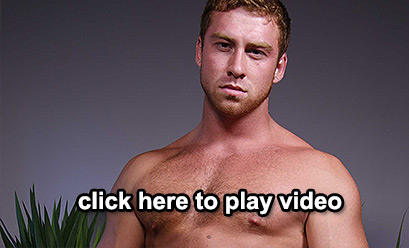 There are no signs of nerves as Dirk invites Connor in to use his phone. Connor, still clad only in a towel remember, takes up the sofa, makes his call, and then looks pretty grumpy while he waits. Only to Dirk, he looks pretty horny and Dirk can't help but make a move on him. Remember that Connor was getting pretty worked up and horny in the shower, so he is ready to blow. And when a straight man needs some attention on his cock he's got to have it. So, Dirk Wakefield finds himself in the enviable position of hearing Connor Maguire agree to let him suck his cock, and the real action of the scene gets underway.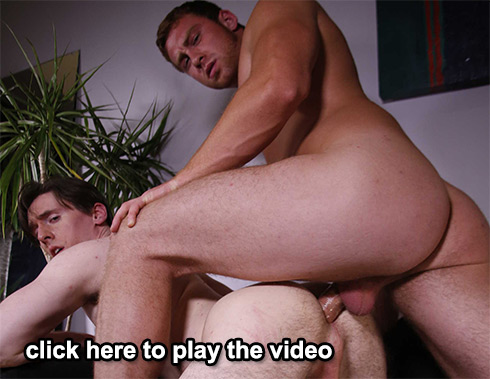 It starts with Dirk giving long slow head to Connor's eight and a half inches right there on the sofa. And we get to see it all in glorious close-up and for a very long time. It's easy for Connor to get naked for us, he only needs to take his towel off and there we have him in all his studly glory. But you know how straight men like holes? Well, his curiosity and his dick both now firmly roused, he wants something more than Dirk's mouth and so our new guy strips down. He's got a great body too and shaved cock, which is semi-hard just from giving head. He shows Connor his ass, an invitation which is firmly accepted, and straight away Connor Maguire is going down on that hole, getting it wet and hot and ready for a good shafting.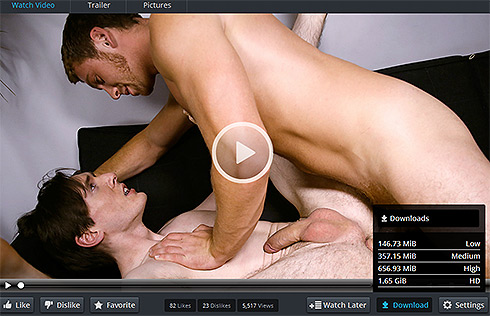 Which is what Dirk Wakefield gets from the more experienced porn stud, and for the next half of the movie as well. Once our straight man gets a feel for tight ass around his cock there's no holding him back, and he takes his gay neighbour on his back, on his front, banging into him from behind like a piston engine, drilling him like there was no tomorrow. The whole things builds to a great climax with both stars shooting their loads, Connor Maguire red faced and noisy and Dirk Wakefield doing a great and horny job in his first role. Another hit from Men.com, the masters of porn.