Slut Cash Part 2 is a new episode in a series of hot gay porn sex movies starring three all exclusive stars to Men.com, and they are Jacob Peterson, Noah Jones and Will Braun. This has been filmed by men crew and released by Drill My Hole, which is just one of ten sites that make up the famous Men.com network.
The hot gay porn stars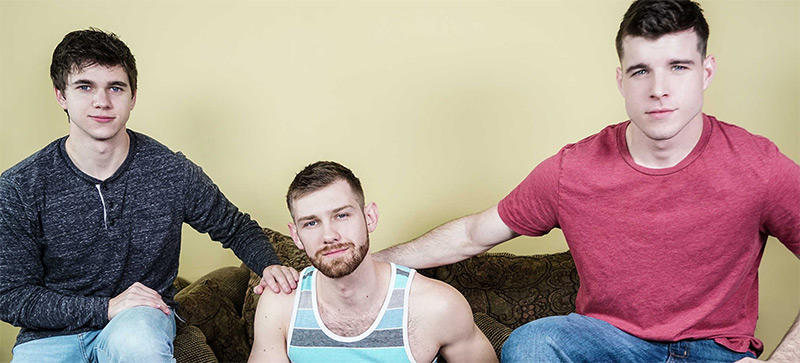 Will Braun is a sweet-looking twink who looks like he is still studying at college. He has a smooth lean body and a nice tight ass that loves to get fucked from time to time. Will is five foot six inches tall, has dark brown hair, innocent looking blue eyes, and he is versatile with a seven-inch cut dick.
Will has starred in 75 hardcore movies for Men, and his latest movie is just out, and it is called 'After The Hibernation' where he gets his sweet tight ass fucked deep and hard by Brad Banks.
Noah Jones looks like he should be the captain of a college football team. He is lean with a bit of muscle, and he has such a handsome face that both and men and women fancy him. He is five feet eleven inches tall, has brown hair, beautiful blue eyes, and he is a top with a juicy seven and a half inch cut cock.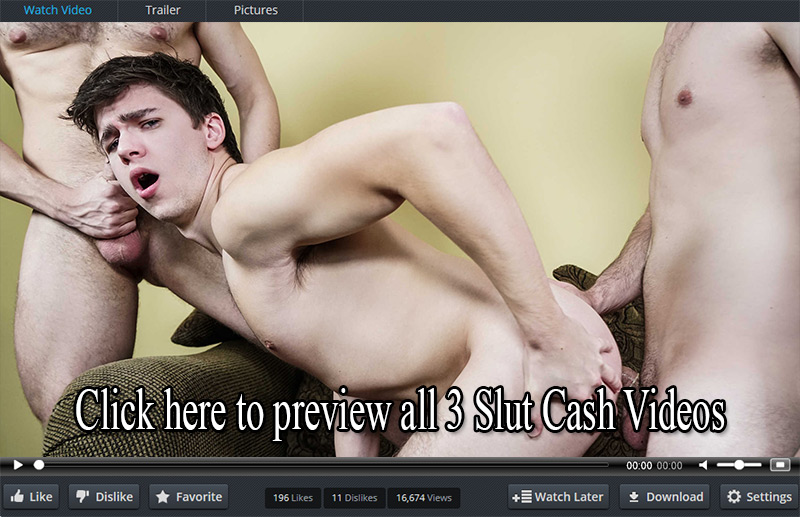 Noah has starred in eleven hardcore movies for Men, and he is also in a new series called 'Textual Relations,' alongside Jackson Grant and Will Braun.
Jacob Peterson is a six-foot-three-inch, lean, hairy hunk who loves to go to the gym. He has brown hair, hazel eyes, and he is a versatile bottom with a seven-and-a-half-inch uncut dick, and one hell of a fuckable ass.
Jacob has starred in 15 movies for Men, and he is joined by Roman Todd and Griffin Barrows in his new series 'Prohibition' in parts 1 and 2.
The best gay porn movie I have seen
Noah Jones and Jacob Peterson are lying naked in bed. They are stroking their cocks after just having sex and talking. Noah suggests that Jacob moves in with him, as he is now free from his slutty boyfriend Will Braun, and he has space.
Once dressed, Noah goes out to the shops leaving Jacob alone in the house. There is a knock at the door, and as Jacob answers it, there is Will Braun. Will comes in to wait for Noah, but as he sits there, Jacob tells him how cute he is, and if he wants to get back with Noah, then he should have sex with him. His theory being that Noah will not want a want a boyfriend who cheats on him, and will automatically want to get with Will.



Jacob and Will start kissing heavy, and as they strip naked, Jacob gets a hold of Will's rock hard cock in his hand and takes it into his mouth. Will is quickly moaning out with pure pleasure as Jacob sucks his cock all the way to its thick base and all the way back up again.
As Will is bent over returning the favour to Jacob, Noah comes into the house, and he stands there in shock. He is not happy, but as Will tries to calm him down, Jacob suggests that he joins in the fun. Jacob is quick to get naked, and as Noah kneels on the carpet, he begins to suck on Noah's and Wills cock.
Noah tells him to stop sitting on the floor and to sit on his cock instead. As Jacob rides on his seven-and-a-half-inch thick dick, Will bends over and sucks on Jacob's cock at the same time.
Will Braun gets spit roasted by both guys for a while, and then as Jacob Peterson lies on his back, he sucks on Noah Jones' cock and gets fucked in the missionary position by Will until all three guys shoot their sizzling hot cum over Jacob, and his body gets covered in it.
This adult website has some of the best hardcore gay movies around, and all their movies are of the highest quality with the best sound. It is one of the best gay porn sites available with over 2,345 hardcore gay porn sex movies, and it is updated every day.