Search results: 3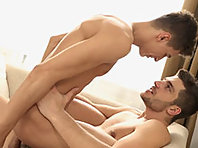 Ariel Vanean and Benoit Ulliel
As this is Ariel's first time in his new role, we decided to give him someone fairly new, but not absolutely inexperienced, so the guys instructed Benoit to pretend that he was a newbie for the occasion. Although he has quite a few scenes online at Freshmen.net, this is only Benoit's 2nd hardcore scene here at BelAmi, so, as always we are happy to get all of your feedback on him, and also this time on Ariel's job as a trainer.
Time: 05:00
Added: February 2, 2019
Views: 3940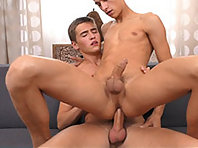 Jason Bacall and Benoit Ulliel
Jason Bacall is one of those guys who eventually decided that he preferred topping, so that is how we see him most of the time now. This scene, filmed for us by Vlado Iresch is only Jason's 3rd time topping, but he is already showing great promise. While there are still a few signs of both Jason and Benoit's inexperience, there performances are fresh and full of youthful hornyness, and Benoit's face full of cum is a very special sight.
Time: 05:00
Added: February 27, 2019
Views: 802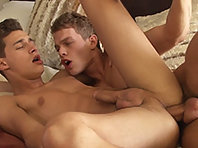 Benoit Ulliel and Orri Aasen
At last we found some of Adam's much-vaunted drone footage that he didn't accidentally erase and our editors were able to track Orri and Benoit along the waterfront at Sea Point in Cape Town during their early morning exercise outing. Of course, all good workouts are finished off with a good fuck and our boys don't disappoint here.
Time: 05:00
Added: July 25, 2018
Views: 1588