Search results: 4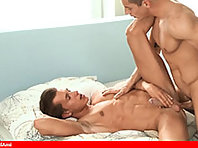 Jim Kerouac and Raphael Nyon
Jim spent his 18 month hiatus in the gym working on his body (which always was close to perfection anyhow) but he missed the sense of 'family' at BelAmi and was longing to return to the fold.
Time: 05:00
Added: September 29, 2018
Views: 1539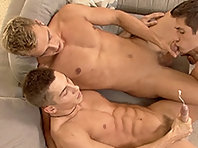 Jim Kerouac and Florian Nemec and Alex Orioli
The boys are preparing themselves for an upcoming trip to South Africa, so while they were all in such good condition, Lukas decided to film this blow job scene for us, so on our Valentine's week, we have decided to hand it on to you.
Time: 05:00
Added: June 21, 2019
Views: 590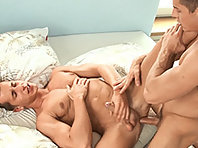 Jim Kerouac and Raphael Nyon
This scene is a little special in that we thought we had lost Jim, but after a year and a half he came back and asked if he could do some more work. Knowing how fond you all are of him, we said yes and paired him up with Hungarian newcomer Raphael.
Time: 04:00
Added: June 4, 2018
Views: 6286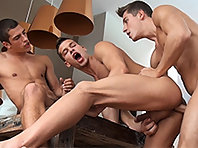 Ariel Vanean,Jim Kerouac and Julien Hussey
This scene marks the opening of another of our 25th anniversary series. As you all know GD is a collector, so for all our biggest name stars, we have been squirreling away some of their best scenes for a special occasion.
Time: 04:00
Added: March 21, 2018
Views: 3925