Search results: 9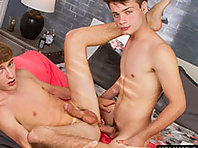 Introducing Cameron Parks
Cameron shows his appreciation by worshipping at the ample alter of Bailey's beast, inhaling all his master has to offer. Parks then parks his posterior on top of Ryan and Bailey massages their dicks together in a super hot, creative cock knock around! Cameron's can is practically begging to be banged and Bailey aims to please.
Time: 05:00
Added: December 30, 2018
Views: 718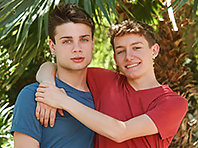 FIRST DATE FUCK
The dirty blond twink takes a lusty licking from Bailey who handles his business from front to back. After prepping his work area and allowing Leo to brace for impact, Bailey slowly starts to work his way in.
Time: 05:00
Added: September 4, 2018
Views: 1750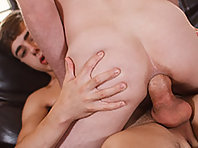 Ryan Bailey and Joey Mills
Ryan Bailey wakes sleeping superstar Joey Mills then asks what he was dreaming about. Much to Ryan's delight Joey says, "you." From then on it's pedal to the medal porn perfection! The two twink titans of titanic tube steaks tickle one another's tonsils with their gigantic tally whackers. The groin gobbling game is strong with both boys who down one another's dicks balls deep.
Time: 05:00
Added: June 27, 2018
Views: 4220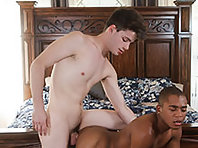 Tongue-Tied
Marcell even goes the extra mile, dropping his drawers since everyone says, just imagine the audience in their underwear! But, with his half naked, super sexy boyfriend in front of him, Bailey throws caution to the wind, his speech to the side and can only focus on some serious fucking!
Time: 05:00
Added: November 5, 2018
Views: 835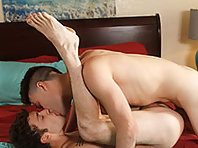 69 DOWN
Danny Nelson is hard at work figuring out "69 down" on a crossword puzzle when smart-alec Ryan Bailey sneaks up behind him and instantly belts out he answer; which coincidently has to do with greek love gods. Mr. cocky pants sticks around smugly, playing pool and "acting" like he doesn't want more attention from the crossword cutie.
Time: 05:00
Added: October 15, 2018
Views: 860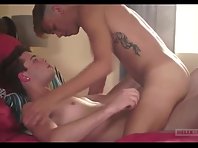 DAYBREAK
The handful of hot morning cock is better than coffee to get one going. Ryan reaches in Landon's straining drawers for that fat ass appendage, making Landon's wet dreams a raw reality. We're treated to a tasty view of Bailey's beautiful booty clad in a pair of super tight, pale yellow underpants while servicing Vega's topnotch knob
Time: 05:00
Added: September 14, 2018
Views: 732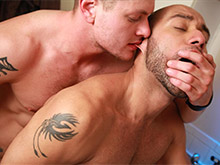 The Pack Scene 1
Blue Bailey and Leo Forte at Naked Sword in the first scene of the Pack
Time: 05:32
Added: April 4, 2017
Views: 6312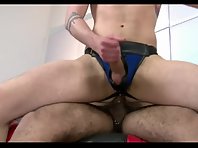 A super slam-fuck
Tony slobbered all over his tight hole, pushing spit into his arse with his tongueslapping at the clenched hole along with his wet fingers, getting Blue horned up and ready for a super slam-fuck.
Time: 06:00
Added: July 22, 2018
Views: 761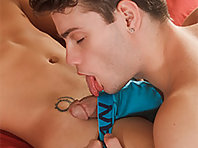 Ryan Bailey and Landon Vega
Snuggled in a puppy pile of porn perfection, Landon Vega and Ryan Bailey look absolutely dreamy in their undies as their morning wood wakes them from a sexy slumber.
Time: 06:00
Added: July 18, 2018
Views: 2533