Search results: 4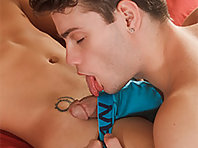 Ryan Bailey and Landon Vega
Snuggled in a puppy pile of porn perfection, Landon Vega and Ryan Bailey look absolutely dreamy in their undies as their morning wood wakes them from a sexy slumber.
Time: 06:00
Added: July 18, 2018
Views: 1069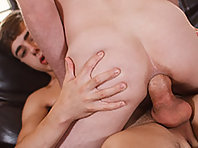 Ryan Bailey and Joey Mills
Ryan Bailey wakes sleeping superstar Joey Mills then asks what he was dreaming about. Much to Ryan's delight Joey says, "you." From then on it's pedal to the medal porn perfection! The two twink titans of titanic tube steaks tickle one another's tonsils with their gigantic tally whackers. The groin gobbling game is strong with both boys who down one another's dicks balls deep.
Time: 05:00
Added: June 27, 2018
Views: 1921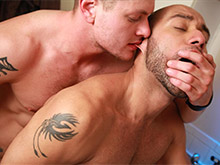 The Pack Scene 1
Blue Bailey and Leo Forte at Naked Sword in the first scene of the Pack
Time: 05:32
Added: April 4, 2017
Views: 5720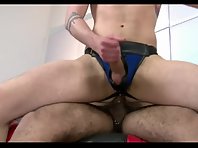 A super slam-fuck
Tony slobbered all over his tight hole, pushing spit into his arse with his tongueslapping at the clenched hole along with his wet fingers, getting Blue horned up and ready for a super slam-fuck.
Time: 06:00
Added: July 22, 2018
Views: 447