Search results: 10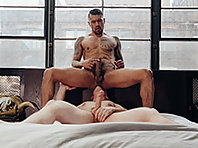 Boomer Banks and Nate Stetson
Nate Stetson has something sexy-dirty in mind for his CockyBoys debut with Boomer Banks! In this CBFO/BOOMBOXXX condomless scene Nate wants to top Boomer and film himself blowing a load in his hole. Boomer doesn't need much convincing and with a little camera set-up, they dive right into making out.
Time: 05:00
Added: August 2, 2018
Views: 2489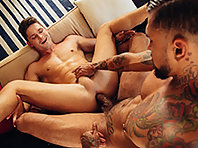 Boomer Banks & Devin Franco
A last, a match-up you knew HAD to happen: Boomer Banks & Devin Franco in a condomless CBFO scene! Boomer & Devin have wanted to do this since they first met and are excited just sitting next to each other. As Boomer says, "Honestly, his smile gives me a boner!"
Time: 06:00
Added: September 7, 2018
Views: 3272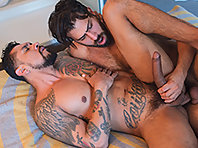 Boomer Banks & Adam Ramzi
Longtime friends Boomer Banks & Adam Ramzi get "deep" flip-fucking in their FIRST scene together, a new CockyBoys Fans Only (CBFO) scene via Boomer's BoomBoxx all-sex line!
Time: 06:30
Added: March 9, 2018
Views: 9798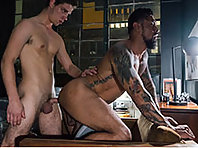 JUST ONE NIGHT: BOOMER BANKS & MICHAEL DELRAY
Boomer Banks heads home after a hot party but he's sure not ready to call it a night. Neither is Michael DelRay. They're both on the prowl, crossing paths at an unlikely spot, exchanging lusty glances and drawing closer. After a few grazing gestures, Boomer takes Michael by the hand to a fire escape outside his building.
Time: 06:00
Added: November 5, 2018
Views: 989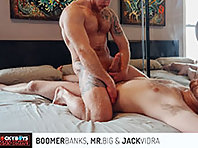 BOOMER BANKS WITH MR. BIG & JACK VIDRA
Boomer Banks shoots a hot and steamy hook-up with Jack Vidra & mystery man Mr Big that becomes an even hotter three-way in the latest BoomBoxxx/CBFO condomless scene, the most intimate one to date.
Time: 06:00
Added: September 14, 2018
Views: 2298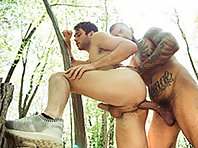 Boomer Banks & Max Adonis
Max Adonis is back and eager to take on Boomer Banks in the middle of the woods in this latest BOOMBOXXX/CockyBoys Fans Only condomless scene! Max is so eager he leads the way into the woods, finds a tree and bends over to offer up his bubble butt.
Time: 05:07
Added: June 29, 2018
Views: 5586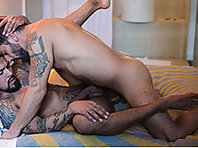 FANS ONLY! WITH BOOMER BANKS & ADAM RAMZI
And for the most part, my past and present conflicts related to my sexual-self have informed and become the blueprint for almost all of my feature films and have dealt with the recurring theme of my life — acceptance, fear, and living life in the NOW.
Time: 06:00
Added: September 30, 2018
Views: 1600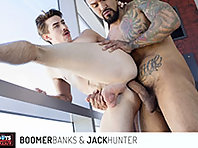 FANS ONLY! WITH BOOMER BANKS & JACK HUNTER
But at the end of the day, what makes our community of fans so special are the individual connections to every one of our CockyBoys. Each one is unique, creative, and sexually special in their own way.
Time: 06:00
Added: October 13, 2018
Views: 2153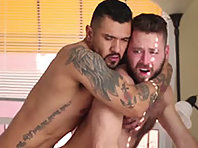 Boomer Banks & Ziggy Banks
In an all-Haus Of Banks CBFO condom-less flip-fuck release Ziggy Banks makes his CockyBoys debut opposite Haus founder Boomer Banks!
Time: 06:30
Added: May 14, 2018
Views: 5432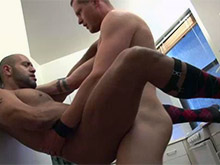 The Pack Scene 2
Naked Sword brings Boomer Banks and Seven Dixon together
Time: 05:32
Added: April 6, 2017
Views: 4655