Search results: 5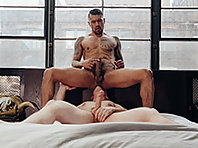 Boomer Banks and Nate Stetson
Nate Stetson has something sexy-dirty in mind for his CockyBoys debut with Boomer Banks! In this CBFO/BOOMBOXXX condomless scene Nate wants to top Boomer and film himself blowing a load in his hole. Boomer doesn't need much convincing and with a little camera set-up, they dive right into making out.
Time: 05:00
Added: August 2, 2018
Views: 1149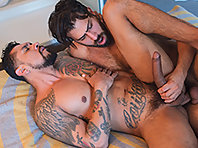 Boomer Banks & Adam Ramzi
Longtime friends Boomer Banks & Adam Ramzi get "deep" flip-fucking in their FIRST scene together, a new CockyBoys Fans Only (CBFO) scene via Boomer's BoomBoxx all-sex line!
Time: 06:30
Added: March 9, 2018
Views: 7021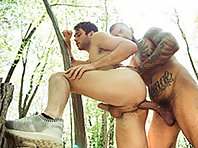 Boomer Banks & Max Adonis
Max Adonis is back and eager to take on Boomer Banks in the middle of the woods in this latest BOOMBOXXX/CockyBoys Fans Only condomless scene! Max is so eager he leads the way into the woods, finds a tree and bends over to offer up his bubble butt.
Time: 05:07
Added: June 29, 2018
Views: 3234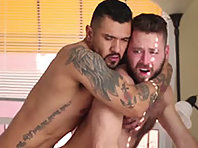 Boomer Banks & Ziggy Banks
In an all-Haus Of Banks CBFO condom-less flip-fuck release Ziggy Banks makes his CockyBoys debut opposite Haus founder Boomer Banks!
Time: 06:30
Added: May 14, 2018
Views: 3672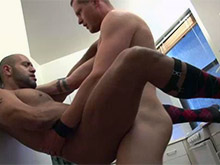 The Pack Scene 2
Naked Sword brings Boomer Banks and Seven Dixon together
Time: 05:32
Added: April 6, 2017
Views: 4338