Search results: 7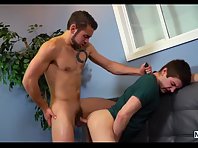 Pranksters Part 4
Johnny is outside pranking guys as they walk, catching dicks and making a rush for this. An unsuspecting Dante Colle is another victim up and chases Johnny down to get a one time confrontation.
Time: 09:15
Added: March 9, 2018
Views: 11139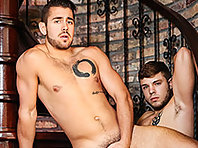 Trust Issues Part 1
Dante Colle's husband can't trust him to stay home and be a good boy so he ties him up on the staircase when he leaves for work. Lucky for Dante, Zeus stops by and brings a package, as well as his, straight to his door.
Time: 09:00
Added: December 14, 2017
Views: 12398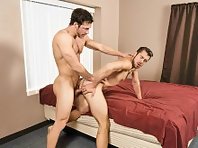 Brandon's Bareback Return
Brandon's back and he is bareback! Watch him get it forth with Dante Colle.   
Time: 09:00
Added: February 17, 2018
Views: 3401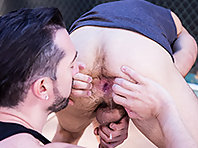 Jimmy Durano and Dante Colle
Jimmy Durano and Dante Colle are winded from jogging in the park and stop to take a much-needed break. As Dante catches his breath, Jimmy catches his eye and before Jimmy knows what's happening, Dante's hands are up his shorts.
Time: 06:00
Added: March 16, 2018
Views: 1081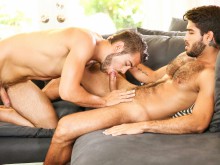 Boys Trip Part 1
Diego Sans is off to a boy's trip and runs right into Dante Colle who makes certain his very first evening is hot and steamy.
Time: 09:00
Added: September 3, 2017
Views: 12514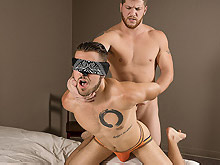 Restricted Pleasure
Sit down and shut up cuz you're in for a treat. Strapped to a chair and blindfolded, Dante Colle is at the complete mercy of his horny captor Ashton McKay. There's no way Dante's jock strap can contain his excitement as Ashton begins to use his hot body for his personal pleasure.
Time: 09:00
Added: October 17, 2017
Views: 5363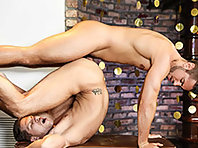 Midnight Kiss
Roman and Dante ring in the new year with a steamy kiss that eventually leads to an even hotter fuck session.
Time: 12:00
Added: January 5, 2018
Views: 5140