Search results: 4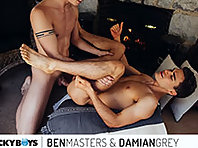 BEN MASTERS & DAMIAN GREY
After giving Damian a little taste of semi-public sex, Ben takes Damian back to the house for a more private make-out session on the porch. There Ben sensually explores Damian's body and goes down on him, sucking his big cock and balls and enthusiastically giving him a heavy dose of pleasure.
Time: 06:00
Added: October 27, 2018
Views: 721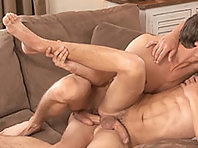 Liam Efron and Damian Chapelle
Sometimes there's chemistry, and then there is CHEMISTRY. Even if Damian is able to mix the 2 different meanings up he doesn't mix anything up when showing the real attraction that him and Liam share.
Time: 05:00
Added: October 28, 2018
Views: 458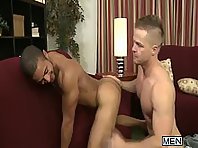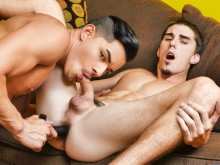 Not A Bitch Boy
Ethan Slade reveals Damian Kyle who is actually the bottom bitch following Damian jokes about it.
Time: 09:00
Added: September 20, 2017
Views: 9454