Search results: 10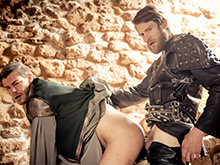 Gay Of Thrones Part 4
Part four of Gay Of Thrones with Colby Keller was released in the summer of 2014. Ending with a real medieval facial
Time: 09:29
Added: December 30, 2016
Views: 39149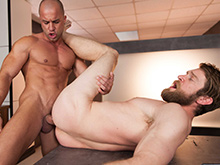 Antonio Aguilera and Colby Keller
Released in August 13, 2014 at Gods Of Men, Colby Keller shows Antonio Aguilera how to be a real porn star
Time: 09:00
Added: February 10, 2017
Views: 11450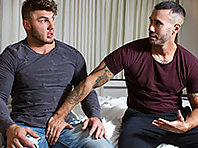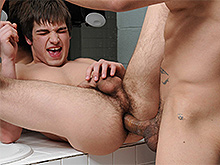 Repeat Offender
Released on the March 23, 2014 as scene 1000th for the paysite. Johnny Rapid and Rafael Alencar meets again in prison.
Time: 06:00
Added: November 22, 2015
Views: 34426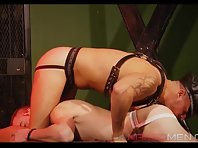 His foreskin, sucking his dick and teasing his nipples
But when he is released from the wheel it is far from over, Delta sits his big, muscular hairy arse on Timmy's face then turns him stretches him wide and pounds him filled with hot dick before squirting a fat load of spunk from the young slut's face.   
Time: 06:00
Added: July 19, 2018
Views: 547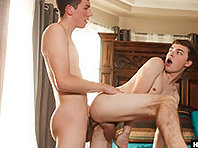 #HELIX: JARED SCOTT AND COLLIN ADAMS
Collin takes the query to the next level, letting us know he invites friends and family over when HIS scenes are released! It's really a fun interview and the chemistry is already undeniable between these two.
Time: 05:00
Added: September 25, 2018
Views: 913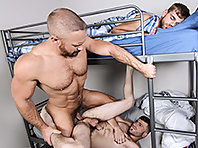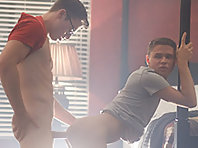 Blake Mitchell and Dylan Hayes
Blake Mitchell's book "His Own Way Out" has just been released and he's on tour in support of the tell all at book stores across the nation. Every stop is special as Mr. Mitchell loves interacting with his fans and one in particular definitely catches Blake's eye.
Time: 06:00
Added: August 12, 2018
Views: 10219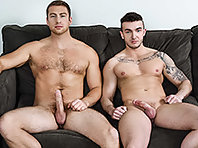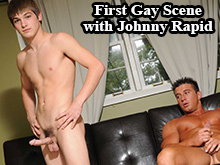 Johnny Rapid first porn scene
This scene was released November 9, 2011 and its the first time we see Johnny Rapid in a gay porn scene. First time he goes gay to pay.
Time: 12:00
Added: March 5, 2017
Views: 72358