Search results: 2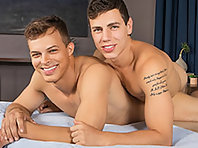 Jayden & Kaleb
Kaleb has been wanting to do something out of his comfort zone for a while now, but his nervousness has always taken over…he finally gave in, though! Kaleb bottoms for the first time, and Jayden has the great pleasure to pop his cherry!
Time: 09:00
Added: December 4, 2017
Views: 9278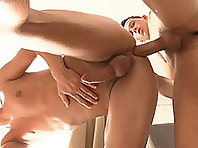 Raf Koons and Gary Danton
From this clip, we can learn several things: firstly when Gary says 'I have an erogenous zone, it really means 'I want you to fuck me'. Secondly, Raf really like to suck dick, eat ass and fuck!
Time: 06:00
Added: July 10, 2018
Views: 735